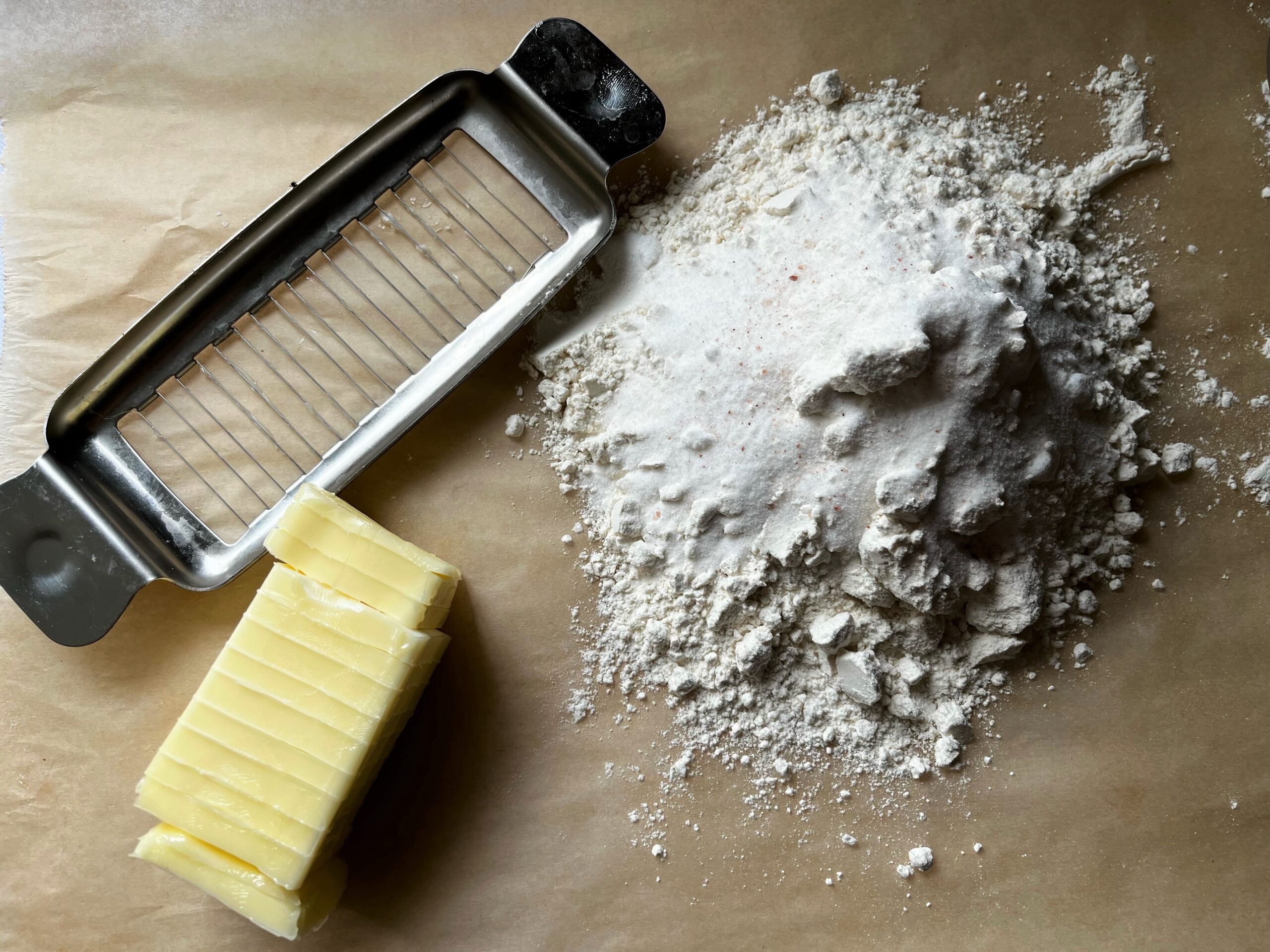 Have You Used a Butter Slicer?
Hi everyone.  I hope everyone is safe and doing well.  This might be very basic information for those of you who are cooks.  However, last year I ran into this kitchen tool that transformed my life.  THE BUTTER SLICER.  Basically, you take a stick of butter (usually 1/2 cup stick) and you take the butter slicer over your butter and you slowly push down; giving you exact size slices of butter. Literally blew my mind.  FYI, I'm not being sponsored by this product.
Before encountering this tool, I always struggled to cut butter into neat slices without the butter getting everywhere or melt into a messy mush.  For a person who loves to bake and eat pies, this tool literally transformed how I was prepping my pie crusts.  The butter slicer cuts the butter into small even pieces, it's much easier to blend in with the flour when making pie crusts.
If you even got this far to reading, I know some of you are thinking "wow, were you born yesterday that you didn't know about a butter slicer?!" or "wow, what kind of simpleton are you that a butter slicer blows your mind…"  Bahahaha.  Hey now, it's the simple things in life that bring me the most joy.
I bought my first butter slicer at a cute culinary kitchen shop in Los Angeles called Surfas Culinary District (3225 W Washington Blvd, Los Angeles, CA 90018  Phone: (310) 559-4770).  Every time I go to this store, it's so dangerous because they have tons of ingredients, delicate soul moving butter, all the cooking tools you can think of, and even a delicious café to fill your tummy.
Below is the butter slicer I bought from Surfas.  It doesn't share what brand it is so I'm not sure how you can locate it out side of this store.
Well happy baking/cooking!